Brisbane —
16a/23 James Street
Fortitude Valley, QLD 4006


More than anywhere else in Australia, Brisbane life is defined by the elements and the seasons. In the Spring, when the late winter air heats up, passing through the hinterland, picking up water from the ocean on its way, the state goes through an incredible transformation. The city is lashed with storms, sometimes floods, and long humid days. It's a climate that tourists crave, a surfer's paradise where you travel the coast by car and ride waves in warm water the year round.

Monday to Friday 9am until 5:30pm
Saturday 10am until 5pm
Sunday 10am until 5pm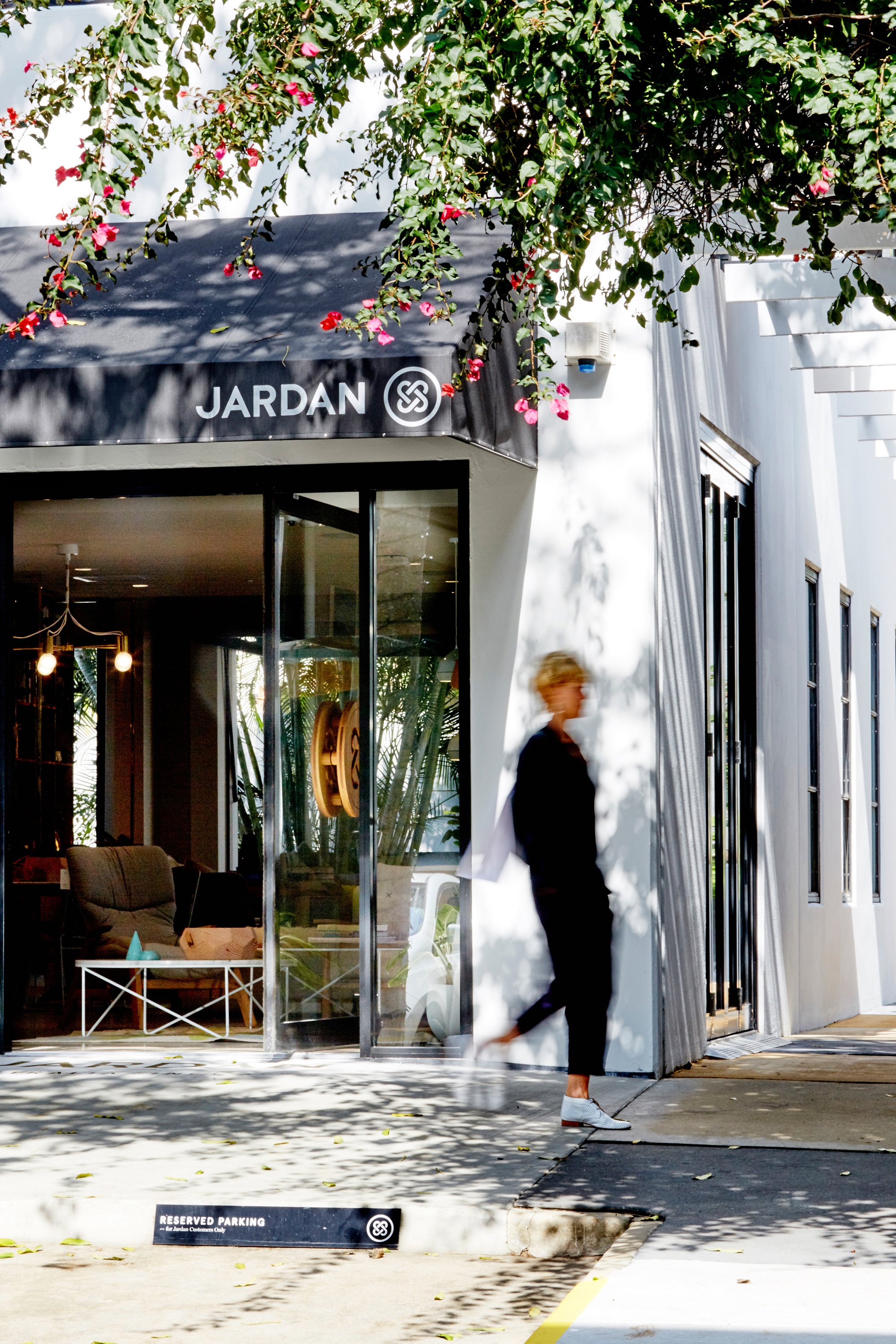 Jardan acknowledge the Traditional Owners of the land on which our showroom is located, both the Jagera and the Turrbul people. We pay our respects to their Elders, past and present, and the Aboriginal Elders of other communities.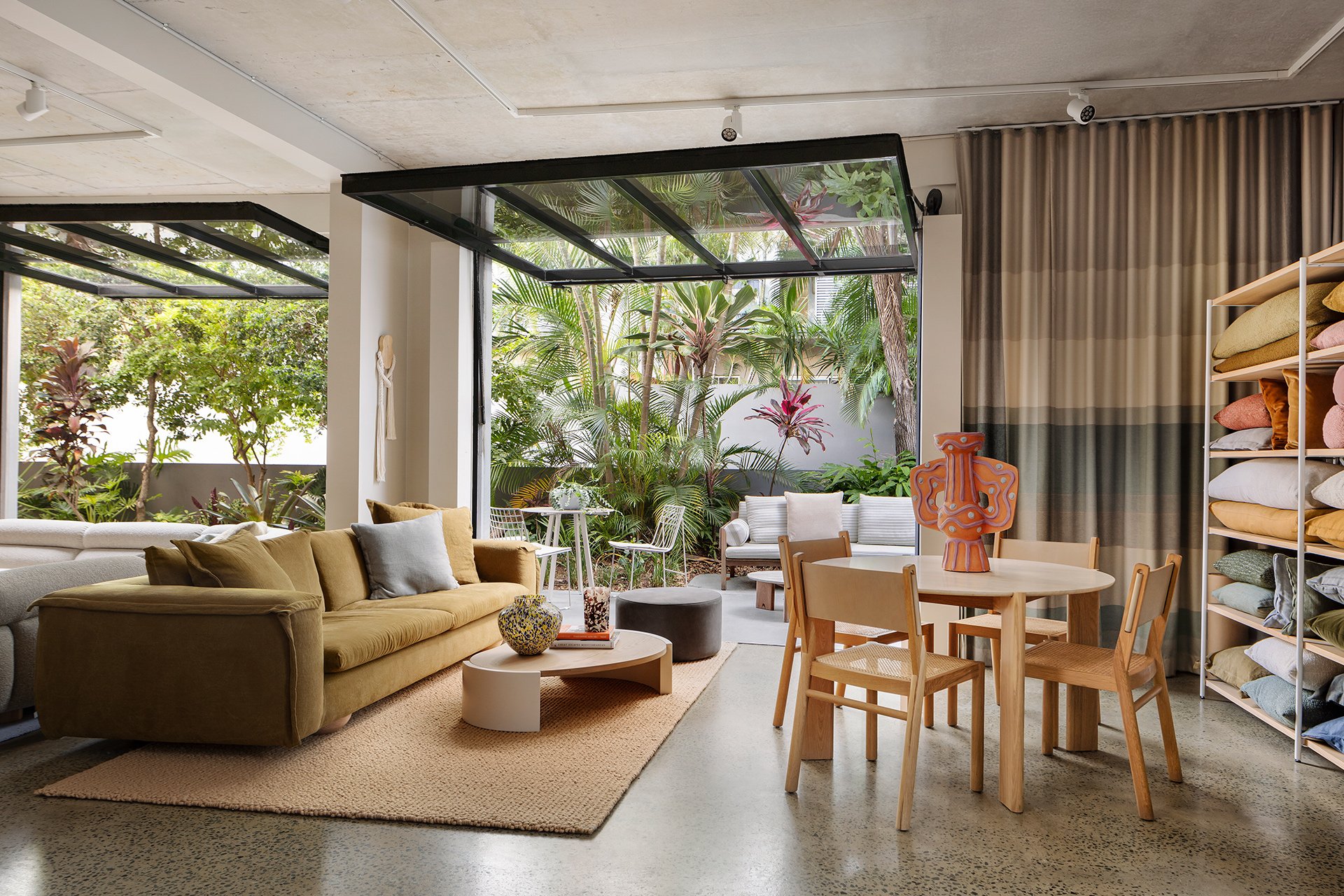 Queensland's closeness with the environment means its architecture has developed in a way unlike any other state in Australia. So when designing the Brisbane showroom, we explored the way the environment has shaped Brisbane's evolution in architecture. Unlike in Melbourne – or to a lesser extent Sydney – who've taken influence from history and architecture from Europe and abroad, Brisbane lends from a vernacular style of architecture. In Brisbane, homes are designed to use the environment to their advantage, harnessing the afternoon wind or the cool spots under shade.
"We wanted to look at the elements that defined the typical Queenslander," says Iva Forschia, when talking about her design for the Jardan showroom on James Street, in Fortitude Valley, Brisbane. "The landscape and the climate is so much different in Queensland. The houses are up on stilts to avoid rising flood waters and make voids for the breeze. They often use verandas and timber weatherboards. There's shutters on the windows that open and close."

When designing the Brisbane showroom, Iva wanted to pay homage to the classic Queenslander home, by bringing some of its key design components. So inside the store, she incorporated timber shutters, big bi-fold doors that open up when the weather is nice to let the breeze in. "The store, like Brisbane homes, can open up and breathe and close down when it needs to. We wanted to keep it as open as possible," she says.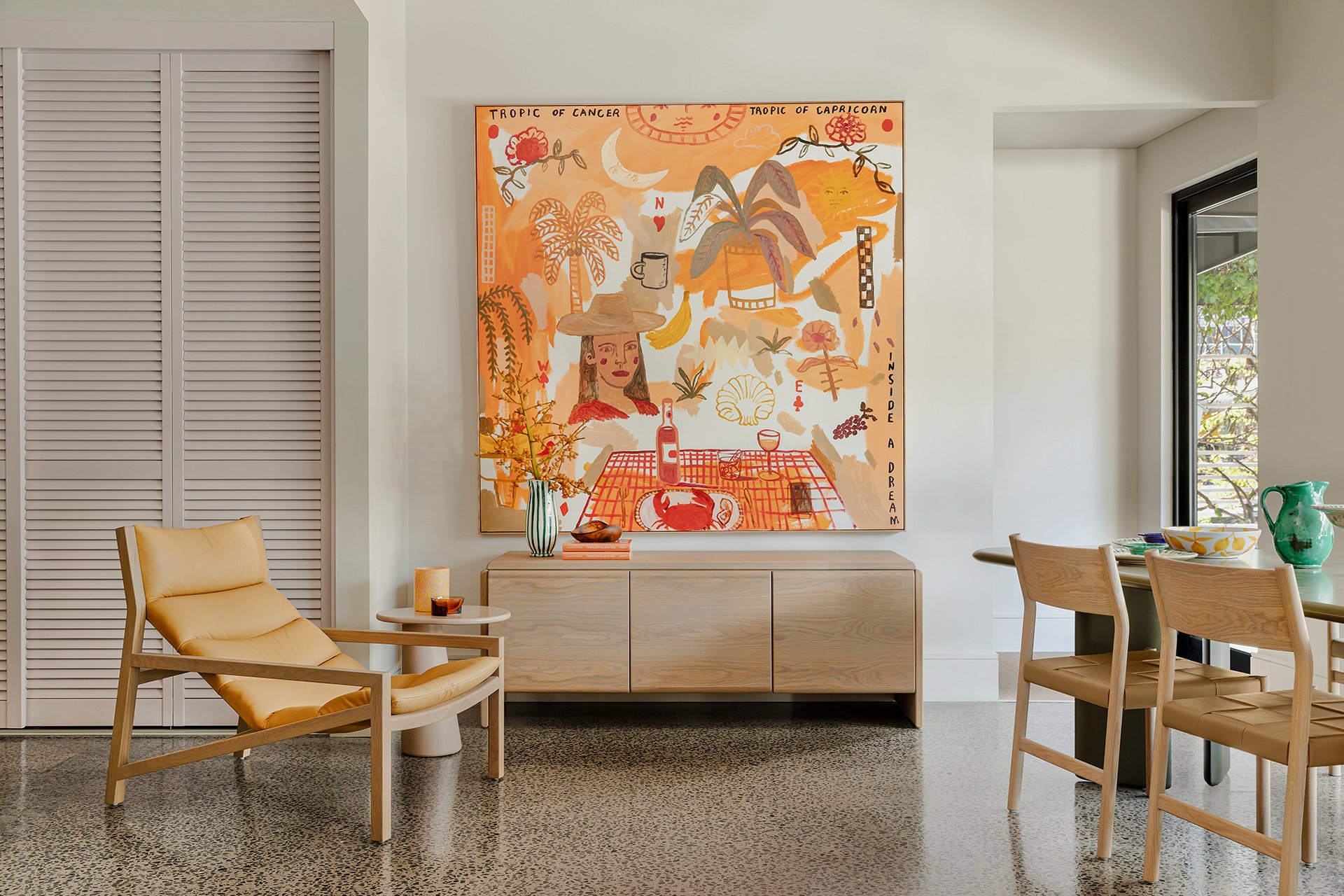 Along with the environment, Iva wanted to make sure the showroom made reference to Jardan's family values, so the spaces are calm and uncluttered, with seperate spaces made to look like the family home. "Along with that, we also wanted to bring some of our Melbourne principles to Queensland, so in the joinery we've used Victorian Bluestone," says Iva. "One of the things we're trying to achieve is to have everything Australian owned and made, like Jardan. So where we could, we used Australian fixtures and fittings that were made and designed here. So we found Australian marbles from Queensland and Western Australia."

While the Brisbane store is slightly smaller than our Sydney locations, it is growing rapidly, now taking up three tenancies on James Street in one of the city's iconic suburbs, Fortitude Valley. Along with a collection of Jardan's latest designs, it houses some hand selected textiles and ceramics from around the world.